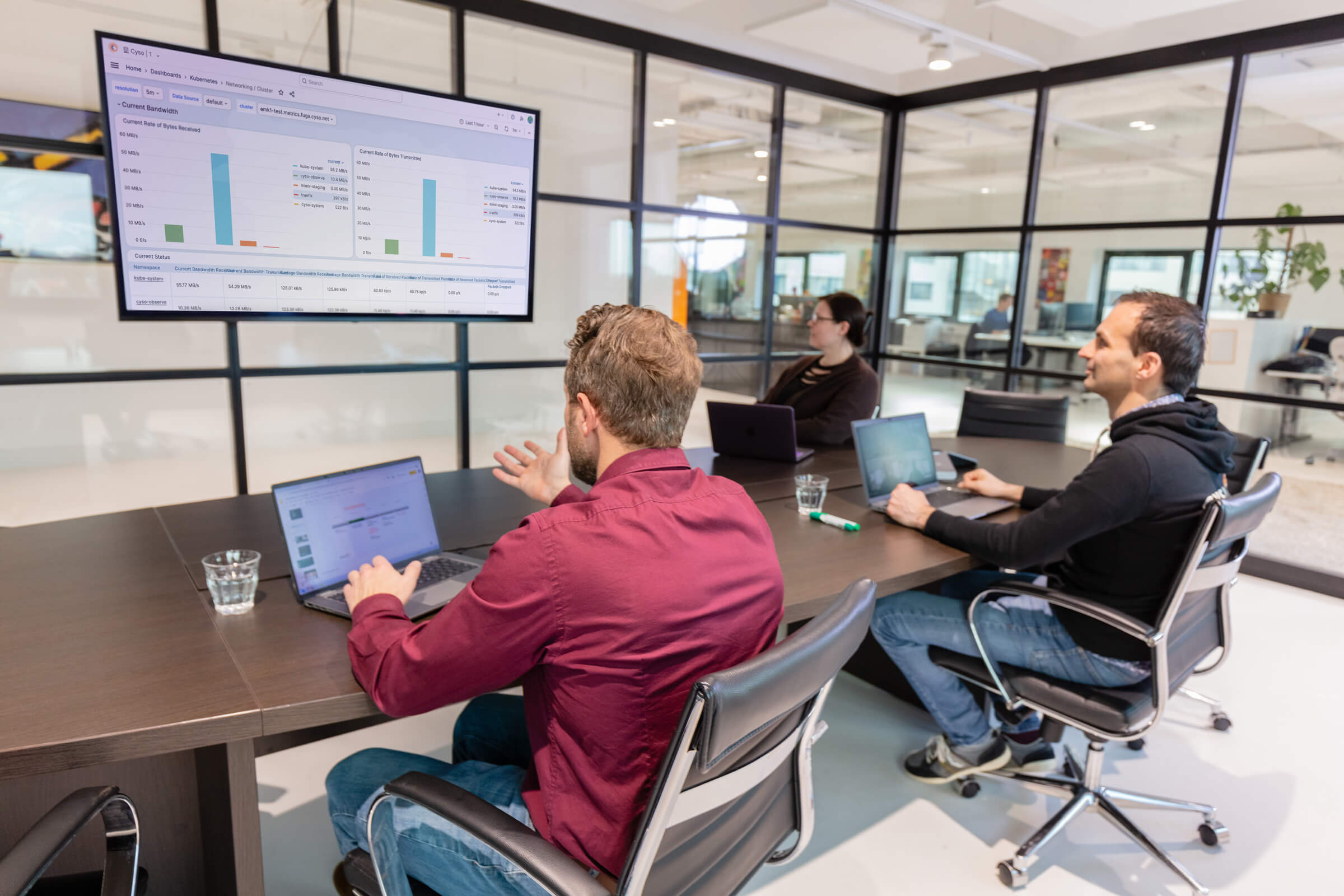 You focus on developing your application, we handle the rest.
By working with containers and orchestration tools, you can stay up to date with the latest trends: quickly building, customizing, and updating applications. Replace your traditional solution with this agile software. The transition to Kubernetes is a significant investment with a steep learning curve. Our infrastructure and years of Kubernetes knowledge offers the solution.
The fastest way to develop and update applications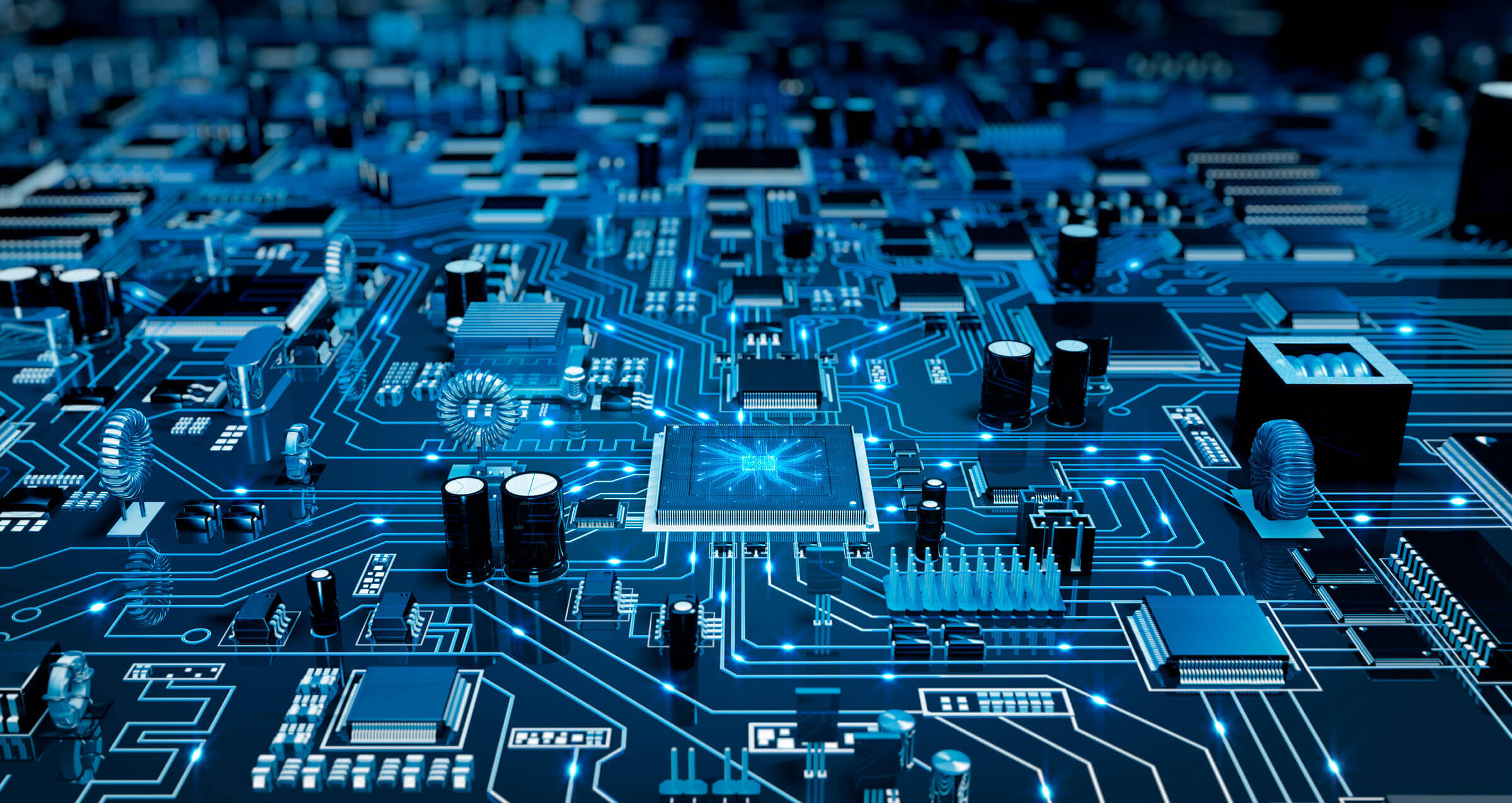 Accelerate your development and deployment process with Managed Kubernetes.
When you choose Cyso Managed Kubernetes, our experts take care of the implementation, management, maintenance, and monitoring of the Kubernetes platform.
This allows you to focus on what really matters to you: developing your applications.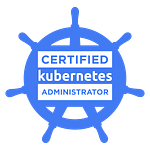 Increase your productivity
Escape the complexity of managing and maintaining a Kubernetes platform. We do that for you. Additionally, you can launch your new application faster to the market with all the automation and scalability benefits. That's a double advantage.
Secure, compliant, and reliable
Through our certifications, we show that we take the quality and safety of our services seriously. With our secure and reliable infrastructure, you reduce risks. Security and reliability are our top priority.
A unique hybrid cloud application
Our service is infrastructure-independent and focused on the managed services required, including support for hybrid platforms. From cyber defense to monitoring and incident support.
Low-threshold support for all components
Getting started with Kubernetes requires a lot of knowledge, energy, and time. We take care of that part, providing you with 24/7 support and DevOps on Demand support during the setup of the CI/CD process.
Leave the black box to us
To many, Kubernetes is something of a black box. A complex black box that requires specific knowledge, which we have had for years. With Managed Kubernetes, we make it easy for you to deploy Kubernetes. We focus on the infrastructure and take care of the configuration. This allows you to focus on building containers and improving your code. We help you set up automated CI/CD pipelines to manage your deployments. This lays the foundation for a reliable and frequent build and deployment of container images with fast and efficient rollbacks. Complex technology you can always rely on.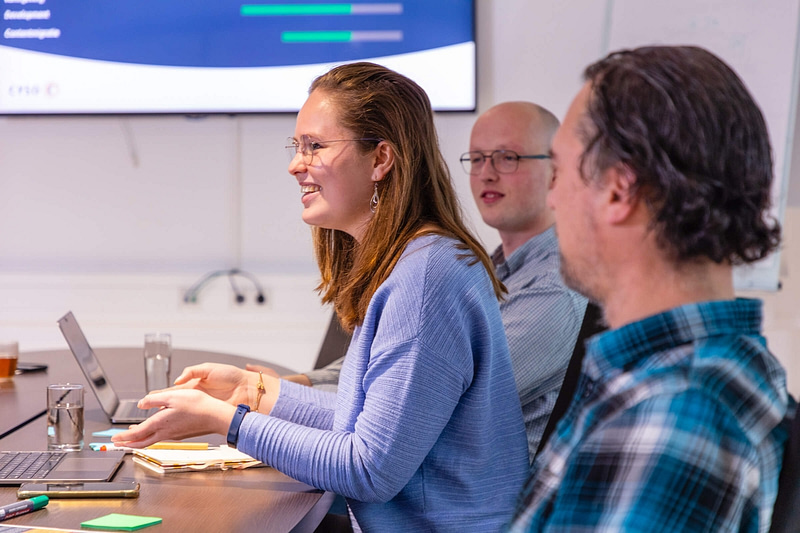 Kubernetes service you can always rely on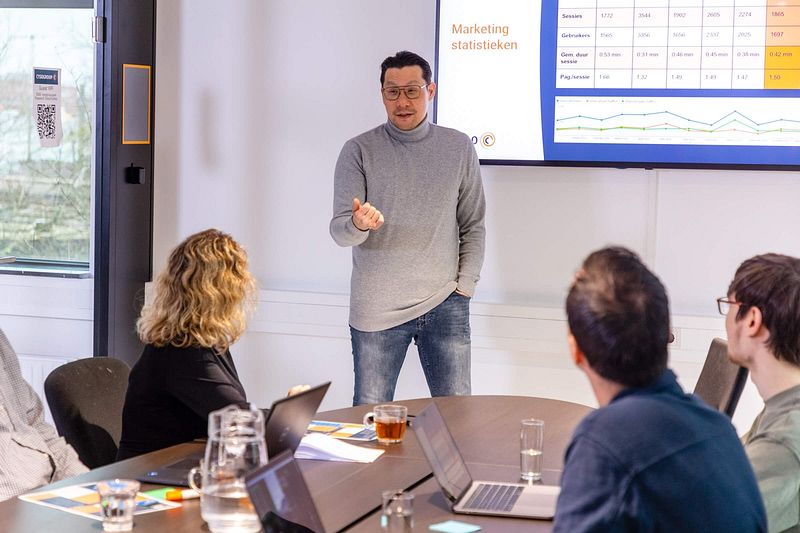 An infrastructure that always scales
Managed Kubernetes: reducing costs and risks
When working with Cyso Managed Kubernetes, you're working with an infrastructure that scales automatically. By scaling resources efficiently during quiet and peak moments, costs are kept under control. Building and implementing new features within your application to production is smoother and faster, resulting in a shorter time to market. This leads to the continuous improvement of your service. New applications can be rolled out in a scalable manner, and the risk of errors caused by manual work is significantly reduced.
Getting started with Managed Kubernetes
We're happy to support you in the transition to Kubernetes. Our DevOps engineers can do this through DevOps on Demand, working closely together. All we ask from you is some basic knowledge so that we can collaborate on creating an effective plan of action. You can leave the rest of the technical know-how to us.
If you want to experience how your application rollout and development performs in a Kubernetes environment, we offer you the opportunity to run a proof of concept for free.
Do you have a question about Kubernetes solutions?
What do you want to know? Contact us now.
Would you like us to contact you? Leave your details and we will call you back.